The instructions below detail how to create and manage the In-Store Pickup:

1. To enable In-Store Pickup as a shipping option at checkout, go to System -> Configuration -> Sales -> Shipping Methods -> IWD In-Store Pickup

2. Set Enabled to 'Yes'

3. Proceed with configuring any of the shipping method settings to your preferences, i.e. minimum order amount, specific countries, sort order, etc.

4. In the Stores setting, enter the name of a store location


5. If you have multiple stores then you can select the 'Add Store' button to enter additional stores


6. If using multiple stores, you are able to rearrange the order of these stores. The order in which these

stores will be displayed at checkout page and shopping cart page depends on the order of the stores in the setting.

In-Store Pickup at checkout page in Checkout Suite.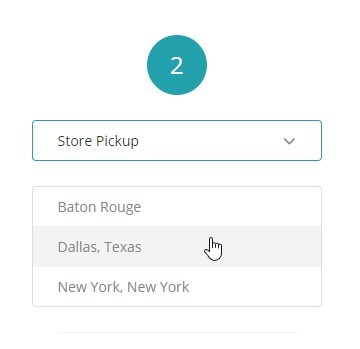 In-Store Pickup at shopping cart page
In-Store Pickup at standard Magento checkout page.