1.
Go to customize the Order Grid please go to
System
→
Configuration
→
IWD Extensions
→
Order
Manager
→
Order
Grid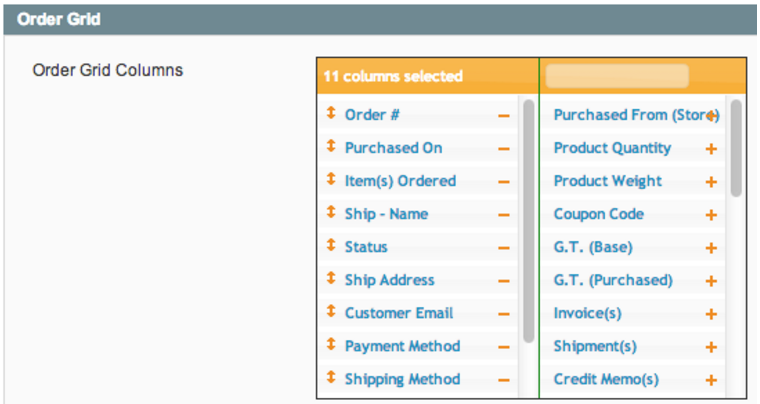 2. You can add, subtract, or search for columns to be displayed
3. Next, specify colors for certain order statuses, for

example:

all Completed orders will display Green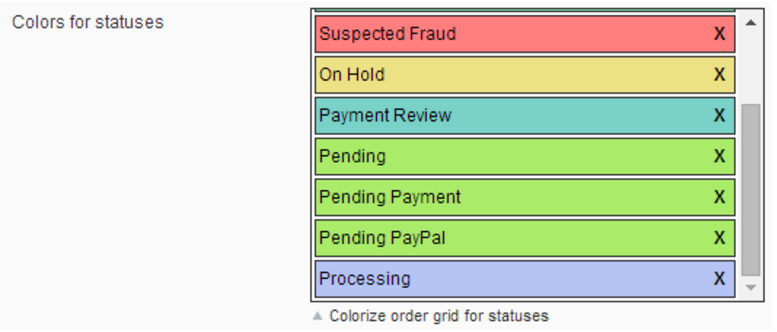 4. Click "Save Config"

5. Go to Sales → Orders to see your changes

---
Show the following statuses on order grid/order table: Cancelled, Closed, Complete, Suspected Fraud, On Hold, Payment Review, Pending, Processing, Customer Email, Order Number #, Bill Name, Items Ordered, Sku, Billing, Shipping, Tax, Reorder, and more. Customize Order Table.